Search new Chevrolet Cruze Vehicles in Paramus, NJ
Paramus Price with Offers $17,259

See Important Disclosures Here
Specifications
Stock Number 37742
Exterior Summit White
VIN 3G1BC6SM7KS548794
Mileage N/A
Interior Black
Drive Wheels FWD
Engine 1.4L 4-Cylinder Turbo DOHC CVVT
Transmission Automatic
Trim Hatchback LS
Current Offers
MSRP $20,745
Paramus Price $20,559

Paramus Discount 1

- $550

Customer Cash 2

19-40ACA:8 Consumer Cash Program

- $2,000 Take Retail Delivery By 07/01/2019

Cash Allowance When Financed with GM Financial 3

19-40ABZ:1 GM Down Payment Assistance Program

- $750 Take Retail Delivery By 07/01/2019
Paramus Price with Offers $17,259
Why Pay More? Save $3,486
Other Offers You May Qualify For
GM Loyalty Lease Cash4

19-40CS:6 GM Lease Loyalty Purchase Program

- $1,500 Take Retail Delivery By 07/01/2019 - Not Compatible with Some Other Offers

Non GM Owner Lease Cash5

19-40CQ:6 General Motors Competitive Lessee Program

- $1,500 Take Retail Delivery By 07/01/2019 - Not Compatible with Some Other Offers
Available Specials
12 mth / 12k Maintenance 6

Chevrolet Complete Care - Get 1 Year or 12,000 miles of Complimentary Service

Included
Click here for more offer information
1See Dealer for details. 2Not available with special finance or lease offers. Take delivery by 07-01-2019. 3Must qualify through GM Financial. Not available with special finance, lease, or some other offers. Take delivery by 07-01-2019. See dealer for details. 4Must show proof of a current lease of a 2014 model year or newer GM vehicle. Not available with special financing and some other offers.See dealer for details. 5Must show proof of a current lease of a 2014 model year or newer non-GM vehicle. Not available with special financing and some other offers. See dealer for details. 6Contact Dealer for details
Specifications
Stock Number 37931
Exterior Satin Steel Gray Metallic
VIN 1G1BE5SM3K7123883
Mileage N/A
Interior Black
Drive Wheels FWD
Engine 1.4L 4-Cylinder Turbo DOHC CVVT
Transmission Automatic
Trim Sedan LT
Current Offers
MSRP $22,795
Paramus Price $22,585

Paramus Discount 1

- $550

Customer Cash 2

19-40ACA:8 Consumer Cash Program

- $2,000 Take Retail Delivery By 07/01/2019

Cash Allowance When Financed with GM Financial 3

19-40ABZ:1 GM Down Payment Assistance Program

- $750 Take Retail Delivery By 07/01/2019
Paramus Price with Offers $19,285
Why Pay More? Save $3,510
Other Offers You May Qualify For
GM Loyalty Lease Cash4

19-40CS:6 GM Lease Loyalty Purchase Program

- $1,500 Take Retail Delivery By 07/01/2019 - Not Compatible with Some Other Offers

Non GM Owner Lease Cash5

19-40CQ:6 General Motors Competitive Lessee Program

- $1,500 Take Retail Delivery By 07/01/2019 - Not Compatible with Some Other Offers
Available Specials
12 mth / 12k Maintenance 6

Chevrolet Complete Care - Get 1 Year or 12,000 miles of Complimentary Service

Included
Click here for more offer information
1See Dealer for details. 2Not available with special finance or lease offers. Take delivery by 07-01-2019. 3Must qualify through GM Financial. Not available with special finance, lease, or some other offers. Take delivery by 07-01-2019. See dealer for details. 4Must show proof of a current lease of a 2014 model year or newer GM vehicle. Not available with special financing and some other offers.See dealer for details. 5Must show proof of a current lease of a 2014 model year or newer non-GM vehicle. Not available with special financing and some other offers. See dealer for details. 6Contact Dealer for details
Specifications
Stock Number 38016
Exterior Silver Ice Metallic
VIN 1G1BE5SM7K7126348
Mileage N/A
Interior Black
Drive Wheels FWD
Engine 1.4L 4-Cylinder Turbo DOHC CVVT
Transmission Automatic
Trim Sedan LT
Current Offers
MSRP $22,795
Paramus Price $22,585

Paramus Discount 1

- $550

Customer Cash 2

19-40ACA:8 Consumer Cash Program

- $2,000 Take Retail Delivery By 07/01/2019

Cash Allowance When Financed with GM Financial 3

19-40ABZ:1 GM Down Payment Assistance Program

- $750 Take Retail Delivery By 07/01/2019
Paramus Price with Offers $19,285
Why Pay More? Save $3,510
Other Offers You May Qualify For
GM Loyalty Lease Cash4

19-40CS:6 GM Lease Loyalty Purchase Program

- $1,500 Take Retail Delivery By 07/01/2019 - Not Compatible with Some Other Offers

Non GM Owner Lease Cash5

19-40CQ:6 General Motors Competitive Lessee Program

- $1,500 Take Retail Delivery By 07/01/2019 - Not Compatible with Some Other Offers
Available Specials
12 mth / 12k Maintenance 6

Chevrolet Complete Care - Get 1 Year or 12,000 miles of Complimentary Service

Included
Click here for more offer information
1See Dealer for details. 2Not available with special finance or lease offers. Take delivery by 07-01-2019. 3Must qualify through GM Financial. Not available with special finance, lease, or some other offers. Take delivery by 07-01-2019. See dealer for details. 4Must show proof of a current lease of a 2014 model year or newer GM vehicle. Not available with special financing and some other offers.See dealer for details. 5Must show proof of a current lease of a 2014 model year or newer non-GM vehicle. Not available with special financing and some other offers. See dealer for details. 6Contact Dealer for details
Specifications
Stock Number 38049
Exterior Silver Ice Metallic
VIN 1G1BE5SM6K7126387
Mileage N/A
Interior Black
Drive Wheels FWD
Engine 1.4L 4-Cylinder Turbo DOHC CVVT
Transmission Automatic
Trim Sedan LT
Current Offers
MSRP $22,795
Paramus Price $22,585

Paramus Discount 1

- $550

Customer Cash 2

19-40ACA:8 Consumer Cash Program

- $2,000 Take Retail Delivery By 07/01/2019

Cash Allowance When Financed with GM Financial 3

19-40ABZ:1 GM Down Payment Assistance Program

- $750 Take Retail Delivery By 07/01/2019
Paramus Price with Offers $19,285
Why Pay More? Save $3,510
Other Offers You May Qualify For
GM Loyalty Lease Cash4

19-40CS:6 GM Lease Loyalty Purchase Program

- $1,500 Take Retail Delivery By 07/01/2019 - Not Compatible with Some Other Offers

Non GM Owner Lease Cash5

19-40CQ:6 General Motors Competitive Lessee Program

- $1,500 Take Retail Delivery By 07/01/2019 - Not Compatible with Some Other Offers
Available Specials
12 mth / 12k Maintenance 6

Chevrolet Complete Care - Get 1 Year or 12,000 miles of Complimentary Service

Included
Click here for more offer information
1See Dealer for details. 2Not available with special finance or lease offers. Take delivery by 07-01-2019. 3Must qualify through GM Financial. Not available with special finance, lease, or some other offers. Take delivery by 07-01-2019. See dealer for details. 4Must show proof of a current lease of a 2014 model year or newer GM vehicle. Not available with special financing and some other offers.See dealer for details. 5Must show proof of a current lease of a 2014 model year or newer non-GM vehicle. Not available with special financing and some other offers. See dealer for details. 6Contact Dealer for details
Paramus Price with Offers $19,633

See Important Disclosures Here
Specifications
Stock Number 37790
Exterior Graphite Metallic
VIN 3G1BE6SM8KS550838
Mileage N/A
Interior Black
Drive Wheels FWD
Engine 1.4L 4-Cylinder Turbo DOHC CVVT
Transmission Automatic
Trim Hatchback LT
Current Offers
MSRP $23,145
Paramus Price $22,933

Paramus Discount 1

- $550

Customer Cash 2

19-40ACA:8 Consumer Cash Program

- $2,000 Take Retail Delivery By 07/01/2019

Cash Allowance When Financed with GM Financial 3

19-40ABZ:1 GM Down Payment Assistance Program

- $750 Take Retail Delivery By 07/01/2019
Paramus Price with Offers $19,633
Why Pay More? Save $3,512
Other Offers You May Qualify For
GM Loyalty Lease Cash4

19-40CS:6 GM Lease Loyalty Purchase Program

- $1,500 Take Retail Delivery By 07/01/2019 - Not Compatible with Some Other Offers

Non GM Owner Lease Cash5

19-40CQ:6 General Motors Competitive Lessee Program

- $1,500 Take Retail Delivery By 07/01/2019 - Not Compatible with Some Other Offers
Available Specials
12 mth / 12k Maintenance 6

Chevrolet Complete Care - Get 1 Year or 12,000 miles of Complimentary Service

Included
Click here for more offer information
1See Dealer for details. 2Not available with special finance or lease offers. Take delivery by 07-01-2019. 3Must qualify through GM Financial. Not available with special finance, lease, or some other offers. Take delivery by 07-01-2019. See dealer for details. 4Must show proof of a current lease of a 2014 model year or newer GM vehicle. Not available with special financing and some other offers.See dealer for details. 5Must show proof of a current lease of a 2014 model year or newer non-GM vehicle. Not available with special financing and some other offers. See dealer for details. 6Contact Dealer for details
Paramus Price with Offers $19,633

See Important Disclosures Here
Specifications
Stock Number 37835
Exterior Silver Ice Metallic
VIN 3G1BE6SM5KS553566
Mileage N/A
Interior Black
Drive Wheels FWD
Engine 1.4L 4-Cylinder Turbo DOHC CVVT
Transmission Automatic
Trim Hatchback LT
Current Offers
MSRP $23,145
Paramus Price $22,933

Paramus Discount 1

- $550

Customer Cash 2

19-40ACA:8 Consumer Cash Program

- $2,000 Take Retail Delivery By 07/01/2019

Cash Allowance When Financed with GM Financial 3

19-40ABZ:1 GM Down Payment Assistance Program

- $750 Take Retail Delivery By 07/01/2019
Paramus Price with Offers $19,633
Why Pay More? Save $3,512
Other Offers You May Qualify For
GM Loyalty Lease Cash4

19-40CS:6 GM Lease Loyalty Purchase Program

- $1,500 Take Retail Delivery By 07/01/2019 - Not Compatible with Some Other Offers

Non GM Owner Lease Cash5

19-40CQ:6 General Motors Competitive Lessee Program

- $1,500 Take Retail Delivery By 07/01/2019 - Not Compatible with Some Other Offers
Available Specials
12 mth / 12k Maintenance 6

Chevrolet Complete Care - Get 1 Year or 12,000 miles of Complimentary Service

Included
Click here for more offer information
1See Dealer for details. 2Not available with special finance or lease offers. Take delivery by 07-01-2019. 3Must qualify through GM Financial. Not available with special finance, lease, or some other offers. Take delivery by 07-01-2019. See dealer for details. 4Must show proof of a current lease of a 2014 model year or newer GM vehicle. Not available with special financing and some other offers.See dealer for details. 5Must show proof of a current lease of a 2014 model year or newer non-GM vehicle. Not available with special financing and some other offers. See dealer for details. 6Contact Dealer for details
Paramus Price with Offers $19,633

See Important Disclosures Here
Specifications
Stock Number 38073
Exterior Silver Ice Metallic
VIN 3G1BE6SM9KS564604
Mileage N/A
Interior Black
Drive Wheels FWD
Engine 1.4L 4-Cylinder Turbo DOHC CVVT
Transmission Automatic
Trim Hatchback LT
Current Offers
MSRP $23,145
Paramus Price $22,933

Paramus Discount 1

- $550

Customer Cash 2

19-40ACA:8 Consumer Cash Program

- $2,000 Take Retail Delivery By 07/01/2019

Cash Allowance When Financed with GM Financial 3

19-40ABZ:1 GM Down Payment Assistance Program

- $750 Take Retail Delivery By 07/01/2019
Paramus Price with Offers $19,633
Why Pay More? Save $3,512
Other Offers You May Qualify For
GM Loyalty Lease Cash4

19-40CS:6 GM Lease Loyalty Purchase Program

- $1,500 Take Retail Delivery By 07/01/2019 - Not Compatible with Some Other Offers

Non GM Owner Lease Cash5

19-40CQ:6 General Motors Competitive Lessee Program

- $1,500 Take Retail Delivery By 07/01/2019 - Not Compatible with Some Other Offers
Available Specials
12 mth / 12k Maintenance 6

Chevrolet Complete Care - Get 1 Year or 12,000 miles of Complimentary Service

Included
Click here for more offer information
1See Dealer for details. 2Not available with special finance or lease offers. Take delivery by 07-01-2019. 3Must qualify through GM Financial. Not available with special finance, lease, or some other offers. Take delivery by 07-01-2019. See dealer for details. 4Must show proof of a current lease of a 2014 model year or newer GM vehicle. Not available with special financing and some other offers.See dealer for details. 5Must show proof of a current lease of a 2014 model year or newer non-GM vehicle. Not available with special financing and some other offers. See dealer for details. 6Contact Dealer for details
Paramus Price with Offers $19,633

See Important Disclosures Here
Specifications
Stock Number 38094
Exterior Nightfall Gray Metallic
VIN 3G1BE6SMXKS566877
Mileage N/A
Interior Black
Drive Wheels FWD
Engine 1.4L 4-Cylinder Turbo DOHC CVVT
Transmission Automatic
Trim Hatchback LT
Current Offers
MSRP $23,145
Paramus Price $22,933

Paramus Discount 1

- $550

Customer Cash 2

19-40ACA:8 Consumer Cash Program

- $2,000 Take Retail Delivery By 07/01/2019

Cash Allowance When Financed with GM Financial 3

19-40ABZ:1 GM Down Payment Assistance Program

- $750 Take Retail Delivery By 07/01/2019
Paramus Price with Offers $19,633
Why Pay More? Save $3,512
Other Offers You May Qualify For
GM Loyalty Lease Cash4

19-40CS:6 GM Lease Loyalty Purchase Program

- $1,500 Take Retail Delivery By 07/01/2019 - Not Compatible with Some Other Offers

Non GM Owner Lease Cash5

19-40CQ:6 General Motors Competitive Lessee Program

- $1,500 Take Retail Delivery By 07/01/2019 - Not Compatible with Some Other Offers
Available Specials
12 mth / 12k Maintenance 6

Chevrolet Complete Care - Get 1 Year or 12,000 miles of Complimentary Service

Included
Click here for more offer information
1See Dealer for details. 2Not available with special finance or lease offers. Take delivery by 07-01-2019. 3Must qualify through GM Financial. Not available with special finance, lease, or some other offers. Take delivery by 07-01-2019. See dealer for details. 4Must show proof of a current lease of a 2014 model year or newer GM vehicle. Not available with special financing and some other offers.See dealer for details. 5Must show proof of a current lease of a 2014 model year or newer non-GM vehicle. Not available with special financing and some other offers. See dealer for details. 6Contact Dealer for details
Paramus Price with Offers $19,654

See Important Disclosures Here
Specifications
Stock Number 37975
Exterior Cajun Red Tintcoat
VIN 1G1BE5SMXK7125386
Mileage N/A
Interior Black
Drive Wheels FWD
Engine 1.4L 4-Cylinder Turbo DOHC CVVT
Transmission Automatic
Trim Sedan LT
Current Offers
MSRP $23,190
Paramus Price $22,954

Paramus Discount 1

- $550

Customer Cash 2

19-40ACA:8 Consumer Cash Program

- $2,000 Take Retail Delivery By 07/01/2019

Cash Allowance When Financed with GM Financial 3

19-40ABZ:1 GM Down Payment Assistance Program

- $750 Take Retail Delivery By 07/01/2019
Paramus Price with Offers $19,654
Why Pay More? Save $3,536
Other Offers You May Qualify For
GM Loyalty Lease Cash4

19-40CS:6 GM Lease Loyalty Purchase Program

- $1,500 Take Retail Delivery By 07/01/2019 - Not Compatible with Some Other Offers

Non GM Owner Lease Cash5

19-40CQ:6 General Motors Competitive Lessee Program

- $1,500 Take Retail Delivery By 07/01/2019 - Not Compatible with Some Other Offers
Available Specials
12 mth / 12k Maintenance 6

Chevrolet Complete Care - Get 1 Year or 12,000 miles of Complimentary Service

Included
Click here for more offer information
1See Dealer for details. 2Not available with special finance or lease offers. Take delivery by 07-01-2019. 3Must qualify through GM Financial. Not available with special finance, lease, or some other offers. Take delivery by 07-01-2019. See dealer for details. 4Must show proof of a current lease of a 2014 model year or newer GM vehicle. Not available with special financing and some other offers.See dealer for details. 5Must show proof of a current lease of a 2014 model year or newer non-GM vehicle. Not available with special financing and some other offers. See dealer for details. 6Contact Dealer for details
Paramus Price with Offers $20,002

See Important Disclosures Here
Specifications
Stock Number 38086
Exterior Cajun Red Tintcoat
VIN 3G1BE6SM3KS566591
Mileage N/A
Interior Black
Drive Wheels FWD
Engine 1.4L 4-Cylinder Turbo DOHC CVVT
Transmission Automatic
Trim Hatchback LT
Current Offers
MSRP $23,540
Paramus Price $23,302

Paramus Discount 1

- $550

Customer Cash 2

19-40ACA:8 Consumer Cash Program

- $2,000 Take Retail Delivery By 07/01/2019

Cash Allowance When Financed with GM Financial 3

19-40ABZ:1 GM Down Payment Assistance Program

- $750 Take Retail Delivery By 07/01/2019
Paramus Price with Offers $20,002
Why Pay More? Save $3,538
Other Offers You May Qualify For
GM Loyalty Lease Cash4

19-40CS:6 GM Lease Loyalty Purchase Program

- $1,500 Take Retail Delivery By 07/01/2019 - Not Compatible with Some Other Offers

Non GM Owner Lease Cash5

19-40CQ:6 General Motors Competitive Lessee Program

- $1,500 Take Retail Delivery By 07/01/2019 - Not Compatible with Some Other Offers
Available Specials
12 mth / 12k Maintenance 6

Chevrolet Complete Care - Get 1 Year or 12,000 miles of Complimentary Service

Included
Click here for more offer information
1See Dealer for details. 2Not available with special finance or lease offers. Take delivery by 07-01-2019. 3Must qualify through GM Financial. Not available with special finance, lease, or some other offers. Take delivery by 07-01-2019. See dealer for details. 4Must show proof of a current lease of a 2014 model year or newer GM vehicle. Not available with special financing and some other offers.See dealer for details. 5Must show proof of a current lease of a 2014 model year or newer non-GM vehicle. Not available with special financing and some other offers. See dealer for details. 6Contact Dealer for details
Paramus Price with Offers $20,002

See Important Disclosures Here
Specifications
Stock Number 38092
Exterior Kinetic Blue Metallic
VIN 3G1BE6SM1KS555556
Mileage N/A
Interior Black
Drive Wheels FWD
Engine 1.4L 4-Cylinder Turbo DOHC CVVT
Transmission Automatic
Trim Hatchback LT
Current Offers
MSRP $23,540
Paramus Price $23,302

Paramus Discount 1

- $550

Customer Cash 2

19-40ACA:8 Consumer Cash Program

- $2,000 Take Retail Delivery By 07/01/2019

Cash Allowance When Financed with GM Financial 3

19-40ABZ:1 GM Down Payment Assistance Program

- $750 Take Retail Delivery By 07/01/2019
Paramus Price with Offers $20,002
Why Pay More? Save $3,538
Other Offers You May Qualify For
GM Loyalty Lease Cash4

19-40CS:6 GM Lease Loyalty Purchase Program

- $1,500 Take Retail Delivery By 07/01/2019 - Not Compatible with Some Other Offers

Non GM Owner Lease Cash5

19-40CQ:6 General Motors Competitive Lessee Program

- $1,500 Take Retail Delivery By 07/01/2019 - Not Compatible with Some Other Offers
Available Specials
12 mth / 12k Maintenance 6

Chevrolet Complete Care - Get 1 Year or 12,000 miles of Complimentary Service

Included
Click here for more offer information
1See Dealer for details. 2Not available with special finance or lease offers. Take delivery by 07-01-2019. 3Must qualify through GM Financial. Not available with special finance, lease, or some other offers. Take delivery by 07-01-2019. See dealer for details. 4Must show proof of a current lease of a 2014 model year or newer GM vehicle. Not available with special financing and some other offers.See dealer for details. 5Must show proof of a current lease of a 2014 model year or newer non-GM vehicle. Not available with special financing and some other offers. See dealer for details. 6Contact Dealer for details
Specifications
Stock Number 37852
Exterior Silver Ice Metallic
VIN 1G1BE5SM9K7122558
Mileage N/A
Interior Black
Drive Wheels FWD
Engine 1.4L 4-Cylinder Turbo DOHC CVVT
Transmission Automatic
Trim Sedan LT
Current Offers
MSRP $23,995
Paramus Price $23,707

Paramus Discount 1

- $550

Customer Cash 2

19-40ACA:8 Consumer Cash Program

- $2,000 Take Retail Delivery By 07/01/2019

Cash Allowance When Financed with GM Financial 3

19-40ABZ:1 GM Down Payment Assistance Program

- $750 Take Retail Delivery By 07/01/2019
Paramus Price with Offers $20,407
Why Pay More? Save $3,588
Other Offers You May Qualify For
GM Loyalty Lease Cash4

19-40CS:6 GM Lease Loyalty Purchase Program

- $1,500 Take Retail Delivery By 07/01/2019 - Not Compatible with Some Other Offers

Non GM Owner Lease Cash5

19-40CQ:6 General Motors Competitive Lessee Program

- $1,500 Take Retail Delivery By 07/01/2019 - Not Compatible with Some Other Offers
Available Specials
12 mth / 12k Maintenance 6

Chevrolet Complete Care - Get 1 Year or 12,000 miles of Complimentary Service

Included
Click here for more offer information
1See Dealer for details. 2Not available with special finance or lease offers. Take delivery by 07-01-2019. 3Must qualify through GM Financial. Not available with special finance, lease, or some other offers. Take delivery by 07-01-2019. See dealer for details. 4Must show proof of a current lease of a 2014 model year or newer GM vehicle. Not available with special financing and some other offers.See dealer for details. 5Must show proof of a current lease of a 2014 model year or newer non-GM vehicle. Not available with special financing and some other offers. See dealer for details. 6Contact Dealer for details
Specifications
Stock Number 37845
Exterior Satin Steel Gray Metallic
VIN 1G1BE5SM9K7122320
Mileage N/A
Interior Black
Drive Wheels FWD
Engine 1.4L 4-Cylinder Turbo DOHC CVVT
Transmission Automatic
Trim Sedan LT
Current Offers
MSRP $23,995
Paramus Price $23,707

Paramus Discount 1

- $550

Customer Cash 2

19-40ACA:8 Consumer Cash Program

- $2,000 Take Retail Delivery By 07/01/2019

Cash Allowance When Financed with GM Financial 3

19-40ABZ:1 GM Down Payment Assistance Program

- $750 Take Retail Delivery By 07/01/2019
Paramus Price with Offers $20,407
Why Pay More? Save $3,588
Other Offers You May Qualify For
GM Loyalty Lease Cash4

19-40CS:6 GM Lease Loyalty Purchase Program

- $1,500 Take Retail Delivery By 07/01/2019 - Not Compatible with Some Other Offers

Non GM Owner Lease Cash5

19-40CQ:6 General Motors Competitive Lessee Program

- $1,500 Take Retail Delivery By 07/01/2019 - Not Compatible with Some Other Offers
Available Specials
12 mth / 12k Maintenance 6

Chevrolet Complete Care - Get 1 Year or 12,000 miles of Complimentary Service

Included
Click here for more offer information
1See Dealer for details. 2Not available with special finance or lease offers. Take delivery by 07-01-2019. 3Must qualify through GM Financial. Not available with special finance, lease, or some other offers. Take delivery by 07-01-2019. See dealer for details. 4Must show proof of a current lease of a 2014 model year or newer GM vehicle. Not available with special financing and some other offers.See dealer for details. 5Must show proof of a current lease of a 2014 model year or newer non-GM vehicle. Not available with special financing and some other offers. See dealer for details. 6Contact Dealer for details
Specifications
Stock Number 37863
Exterior Satin Steel Gray Metallic
VIN 1G1BE5SM5K7122993
Mileage N/A
Interior Black
Drive Wheels FWD
Engine 1.4L 4-Cylinder Turbo DOHC CVVT
Transmission Automatic
Trim Sedan LT
Current Offers
MSRP $23,995
Paramus Price $23,707

Paramus Discount 1

- $550

Customer Cash 2

19-40ACA:8 Consumer Cash Program

- $2,000 Take Retail Delivery By 07/01/2019

Cash Allowance When Financed with GM Financial 3

19-40ABZ:1 GM Down Payment Assistance Program

- $750 Take Retail Delivery By 07/01/2019
Paramus Price with Offers $20,407
Why Pay More? Save $3,588
Other Offers You May Qualify For
GM Loyalty Lease Cash4

19-40CS:6 GM Lease Loyalty Purchase Program

- $1,500 Take Retail Delivery By 07/01/2019 - Not Compatible with Some Other Offers

Non GM Owner Lease Cash5

19-40CQ:6 General Motors Competitive Lessee Program

- $1,500 Take Retail Delivery By 07/01/2019 - Not Compatible with Some Other Offers
Available Specials
12 mth / 12k Maintenance 6

Chevrolet Complete Care - Get 1 Year or 12,000 miles of Complimentary Service

Included
Click here for more offer information
1See Dealer for details. 2Not available with special finance or lease offers. Take delivery by 07-01-2019. 3Must qualify through GM Financial. Not available with special finance, lease, or some other offers. Take delivery by 07-01-2019. See dealer for details. 4Must show proof of a current lease of a 2014 model year or newer GM vehicle. Not available with special financing and some other offers.See dealer for details. 5Must show proof of a current lease of a 2014 model year or newer non-GM vehicle. Not available with special financing and some other offers. See dealer for details. 6Contact Dealer for details
Specifications
Stock Number 37930
Exterior Oakwood Metallic
VIN 1G1BE5SM1K7124031
Mileage N/A
Interior Black
Drive Wheels FWD
Engine 1.4L 4-Cylinder Turbo DOHC CVVT
Transmission Automatic
Trim Sedan LT
Current Offers
MSRP $23,995
Paramus Price $23,707

Paramus Discount 1

- $550

Customer Cash 2

19-40ACA:8 Consumer Cash Program

- $2,000 Take Retail Delivery By 07/01/2019

Cash Allowance When Financed with GM Financial 3

19-40ABZ:1 GM Down Payment Assistance Program

- $750 Take Retail Delivery By 07/01/2019
Paramus Price with Offers $20,407
Why Pay More? Save $3,588
Other Offers You May Qualify For
GM Loyalty Lease Cash4

19-40CS:6 GM Lease Loyalty Purchase Program

- $1,500 Take Retail Delivery By 07/01/2019 - Not Compatible with Some Other Offers

Non GM Owner Lease Cash5

19-40CQ:6 General Motors Competitive Lessee Program

- $1,500 Take Retail Delivery By 07/01/2019 - Not Compatible with Some Other Offers
Available Specials
12 mth / 12k Maintenance 6

Chevrolet Complete Care - Get 1 Year or 12,000 miles of Complimentary Service

Included
Click here for more offer information
1See Dealer for details. 2Not available with special finance or lease offers. Take delivery by 07-01-2019. 3Must qualify through GM Financial. Not available with special finance, lease, or some other offers. Take delivery by 07-01-2019. See dealer for details. 4Must show proof of a current lease of a 2014 model year or newer GM vehicle. Not available with special financing and some other offers.See dealer for details. 5Must show proof of a current lease of a 2014 model year or newer non-GM vehicle. Not available with special financing and some other offers. See dealer for details. 6Contact Dealer for details
Specifications
Stock Number 38015
Exterior Silver Ice Metallic
VIN 1G1BE5SM1K7126359
Mileage N/A
Interior Black
Drive Wheels FWD
Engine 1.4L 4-Cylinder Turbo DOHC CVVT
Transmission Automatic
Trim Sedan LT
Current Offers
MSRP $23,995
Paramus Price $23,707

Paramus Discount 1

- $550

Customer Cash 2

19-40ACA:8 Consumer Cash Program

- $2,000 Take Retail Delivery By 07/01/2019

Cash Allowance When Financed with GM Financial 3

19-40ABZ:1 GM Down Payment Assistance Program

- $750 Take Retail Delivery By 07/01/2019
Paramus Price with Offers $20,407
Why Pay More? Save $3,588
Other Offers You May Qualify For
GM Loyalty Lease Cash4

19-40CS:6 GM Lease Loyalty Purchase Program

- $1,500 Take Retail Delivery By 07/01/2019 - Not Compatible with Some Other Offers

Non GM Owner Lease Cash5

19-40CQ:6 General Motors Competitive Lessee Program

- $1,500 Take Retail Delivery By 07/01/2019 - Not Compatible with Some Other Offers
Available Specials
12 mth / 12k Maintenance 6

Chevrolet Complete Care - Get 1 Year or 12,000 miles of Complimentary Service

Included
Click here for more offer information
1See Dealer for details. 2Not available with special finance or lease offers. Take delivery by 07-01-2019. 3Must qualify through GM Financial. Not available with special finance, lease, or some other offers. Take delivery by 07-01-2019. See dealer for details. 4Must show proof of a current lease of a 2014 model year or newer GM vehicle. Not available with special financing and some other offers.See dealer for details. 5Must show proof of a current lease of a 2014 model year or newer non-GM vehicle. Not available with special financing and some other offers. See dealer for details. 6Contact Dealer for details
Specifications
Stock Number 38017
Exterior Summit White
VIN 1G1BE5SM2K7126323
Mileage N/A
Interior Black
Drive Wheels FWD
Engine 1.4L 4-Cylinder Turbo DOHC CVVT
Transmission Automatic
Trim Sedan LT
Current Offers
MSRP $23,995
Paramus Price $23,707

Paramus Discount 1

- $550

Customer Cash 2

19-40ACA:8 Consumer Cash Program

- $2,000 Take Retail Delivery By 07/01/2019

Cash Allowance When Financed with GM Financial 3

19-40ABZ:1 GM Down Payment Assistance Program

- $750 Take Retail Delivery By 07/01/2019
Paramus Price with Offers $20,407
Why Pay More? Save $3,588
Other Offers You May Qualify For
GM Loyalty Lease Cash4

19-40CS:6 GM Lease Loyalty Purchase Program

- $1,500 Take Retail Delivery By 07/01/2019 - Not Compatible with Some Other Offers

Non GM Owner Lease Cash5

19-40CQ:6 General Motors Competitive Lessee Program

- $1,500 Take Retail Delivery By 07/01/2019 - Not Compatible with Some Other Offers
Available Specials
12 mth / 12k Maintenance 6

Chevrolet Complete Care - Get 1 Year or 12,000 miles of Complimentary Service

Included
Click here for more offer information
1See Dealer for details. 2Not available with special finance or lease offers. Take delivery by 07-01-2019. 3Must qualify through GM Financial. Not available with special finance, lease, or some other offers. Take delivery by 07-01-2019. See dealer for details. 4Must show proof of a current lease of a 2014 model year or newer GM vehicle. Not available with special financing and some other offers.See dealer for details. 5Must show proof of a current lease of a 2014 model year or newer non-GM vehicle. Not available with special financing and some other offers. See dealer for details. 6Contact Dealer for details
Paramus Price with Offers $20,775

See Important Disclosures Here
Specifications
Stock Number 37844
Exterior Kinetic Blue Metallic
VIN 1G1BE5SM1K7122201
Mileage N/A
Interior Black
Drive Wheels FWD
Engine 1.4L 4-Cylinder Turbo DOHC CVVT
Transmission Automatic
Trim Sedan LT
Current Offers
MSRP $24,390
Paramus Price $24,075

Paramus Discount 1

- $550

Customer Cash 2

19-40ACA:8 Consumer Cash Program

- $2,000 Take Retail Delivery By 07/01/2019

Cash Allowance When Financed with GM Financial 3

19-40ABZ:1 GM Down Payment Assistance Program

- $750 Take Retail Delivery By 07/01/2019
Paramus Price with Offers $20,775
Why Pay More? Save $3,615
Other Offers You May Qualify For
GM Loyalty Lease Cash4

19-40CS:6 GM Lease Loyalty Purchase Program

- $1,500 Take Retail Delivery By 07/01/2019 - Not Compatible with Some Other Offers

Non GM Owner Lease Cash5

19-40CQ:6 General Motors Competitive Lessee Program

- $1,500 Take Retail Delivery By 07/01/2019 - Not Compatible with Some Other Offers
Available Specials
12 mth / 12k Maintenance 6

Chevrolet Complete Care - Get 1 Year or 12,000 miles of Complimentary Service

Included
Click here for more offer information
1See Dealer for details. 2Not available with special finance or lease offers. Take delivery by 07-01-2019. 3Must qualify through GM Financial. Not available with special finance, lease, or some other offers. Take delivery by 07-01-2019. See dealer for details. 4Must show proof of a current lease of a 2014 model year or newer GM vehicle. Not available with special financing and some other offers.See dealer for details. 5Must show proof of a current lease of a 2014 model year or newer non-GM vehicle. Not available with special financing and some other offers. See dealer for details. 6Contact Dealer for details
Paramus Price with Offers $20,848

See Important Disclosures Here
Specifications
Stock Number 38075
Exterior Summit White
VIN 3G1BE6SM6KS565788
Mileage N/A
Interior Black
Drive Wheels FWD
Engine 1.4L 4-Cylinder Turbo DOHC CVVT
Transmission Automatic
Trim Hatchback LT
Current Offers
MSRP $24,445
Paramus Price $24,148

Paramus Discount 1

- $550

Customer Cash 2

19-40ACA:8 Consumer Cash Program

- $2,000 Take Retail Delivery By 07/01/2019

Cash Allowance When Financed with GM Financial 3

19-40ABZ:1 GM Down Payment Assistance Program

- $750 Take Retail Delivery By 07/01/2019
Paramus Price with Offers $20,848
Why Pay More? Save $3,597
Other Offers You May Qualify For
GM Loyalty Lease Cash4

19-40CS:6 GM Lease Loyalty Purchase Program

- $1,500 Take Retail Delivery By 07/01/2019 - Not Compatible with Some Other Offers

Non GM Owner Lease Cash5

19-40CQ:6 General Motors Competitive Lessee Program

- $1,500 Take Retail Delivery By 07/01/2019 - Not Compatible with Some Other Offers
Available Specials
12 mth / 12k Maintenance 6

Chevrolet Complete Care - Get 1 Year or 12,000 miles of Complimentary Service

Included
Click here for more offer information
1See Dealer for details. 2Not available with special finance or lease offers. Take delivery by 07-01-2019. 3Must qualify through GM Financial. Not available with special finance, lease, or some other offers. Take delivery by 07-01-2019. See dealer for details. 4Must show proof of a current lease of a 2014 model year or newer GM vehicle. Not available with special financing and some other offers.See dealer for details. 5Must show proof of a current lease of a 2014 model year or newer non-GM vehicle. Not available with special financing and some other offers. See dealer for details. 6Contact Dealer for details
Paramus Price with Offers $21,218

See Important Disclosures Here
Specifications
Stock Number 38058
Exterior Cajun Red Tintcoat
VIN 3G1BE6SM7KS562902
Mileage N/A
Interior Black
Drive Wheels FWD
Engine 1.4L 4-Cylinder Turbo DOHC CVVT
Transmission Automatic
Trim Hatchback LT
Current Offers
MSRP $24,840
Paramus Price $24,518

Paramus Discount 1

- $550

Customer Cash 2

19-40ACA:8 Consumer Cash Program

- $2,000 Take Retail Delivery By 07/01/2019

Cash Allowance When Financed with GM Financial 3

19-40ABZ:1 GM Down Payment Assistance Program

- $750 Take Retail Delivery By 07/01/2019
Paramus Price with Offers $21,218
Why Pay More? Save $3,622
Other Offers You May Qualify For
GM Loyalty Lease Cash4

19-40CS:6 GM Lease Loyalty Purchase Program

- $1,500 Take Retail Delivery By 07/01/2019 - Not Compatible with Some Other Offers

Non GM Owner Lease Cash5

19-40CQ:6 General Motors Competitive Lessee Program

- $1,500 Take Retail Delivery By 07/01/2019 - Not Compatible with Some Other Offers
Available Specials
12 mth / 12k Maintenance 6

Chevrolet Complete Care - Get 1 Year or 12,000 miles of Complimentary Service

Included
Click here for more offer information
1See Dealer for details. 2Not available with special finance or lease offers. Take delivery by 07-01-2019. 3Must qualify through GM Financial. Not available with special finance, lease, or some other offers. Take delivery by 07-01-2019. See dealer for details. 4Must show proof of a current lease of a 2014 model year or newer GM vehicle. Not available with special financing and some other offers.See dealer for details. 5Must show proof of a current lease of a 2014 model year or newer non-GM vehicle. Not available with special financing and some other offers. See dealer for details. 6Contact Dealer for details
Add vehicles to compare. You can compare up to 3 vehicles at a time.
Prices include all costs to be paid by consumer except for tax, license, registration and doc fee. Leases are closed end with purchase options listed above. Lessee responsible for maintenance, repair, excess wear and tear. To qualify for competitive lease conquest cash, customer must be currently leasing a qualifying unit to qualify. Qualifying units include Non-General Motors. Subject to primary lender approval. All prices, specifications and availability subject to change without notice. Contact dealer for most current information Dealer not responsible for typographical errors. All prices expire at the end of month posted. Price(s) include(s) all costs to be paid by a consumer, except for licensing costs, registration fees, and taxes. Not available with special finance, lease and some other offers.
The new Chevrolet Cruze offers good value and is an adaptable vehicle. You can decide between available sedan and hatchback body styles. Comfortable front seats, spacious back seats and a substantial trunk make the Cruze great for road trips and carrying any items you will need. Plus, it offers a seven-inch touchscreen with Apple CarPlay, Android Auto, and 4G LTE with a built-in Wi-Fi hotspot. Innovative safety technology like a rear vision camera, blind zone alert, and lane-keep assist will help you stay safe on the road as you drive. Drop by Paramus Chevrolet in Paramus near Englewood.Explore our inventory to select the color and add-ons that are right for you. Feel free to call us at (201)-649-0823 or contact us online to learn more about the buying or leasing options. We will be happy to help!
Search 2019 new Chevrolet Cruze Chevrolet's For Sale in New Jersey
Whether you're looking for a new or used car in New Jersey, you're sure to find one that suits your needs at Paramus Chevrolet. Be sure to check out our
flexible financing options
as we'll make sure it fits your budget as well. Proudly serving Englewood, Hackensack and Teterboro customers, we are sure to have something for you. If you don't see exactly what you're looking for,
contact us
or
stop in
and we'll do our best to find the right car for you.
Customer Reviews (1670Reviews)
Quality and professionalism
5
Quality and professionalism
Sameer M. FAIR LAWN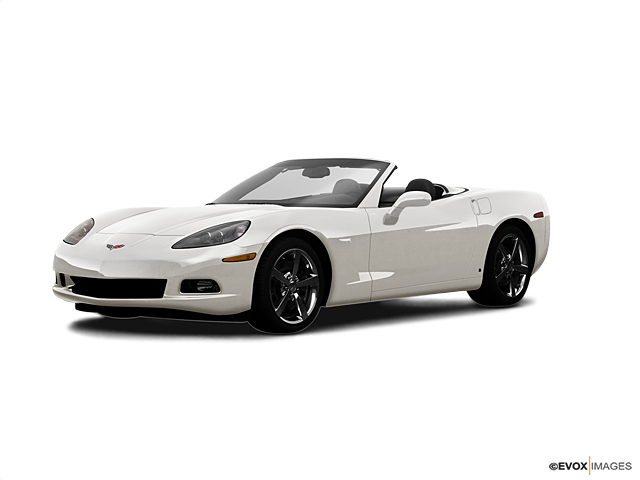 The service was good. The people are...
4
The service was good. The people are friendly and helpful. I went for my car?s first service and it was fast and efficient.
Nicole O. HAWTHORNE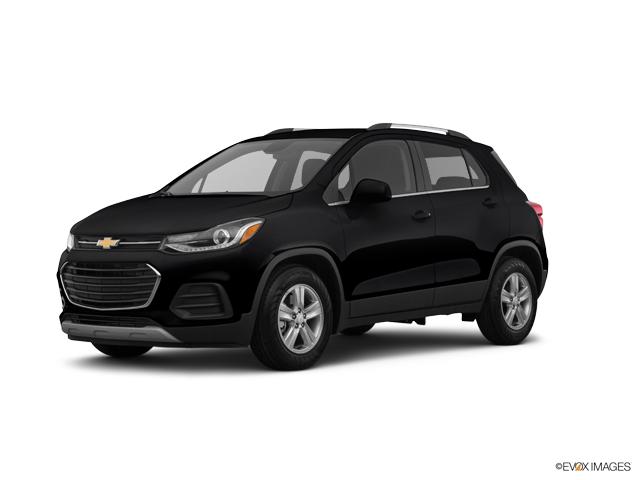 You went above and beyond to get me to...
5
You went above and beyond to get me to my appointment at the infusion center while my car was being worked on.
Helen M. KEARNNY
I was very satisfied with my initial...
5
I was very satisfied with my initial purchase. Now I am equally satisfied with the Service provided during my first Checkup.
Aditya A. HACKENSACK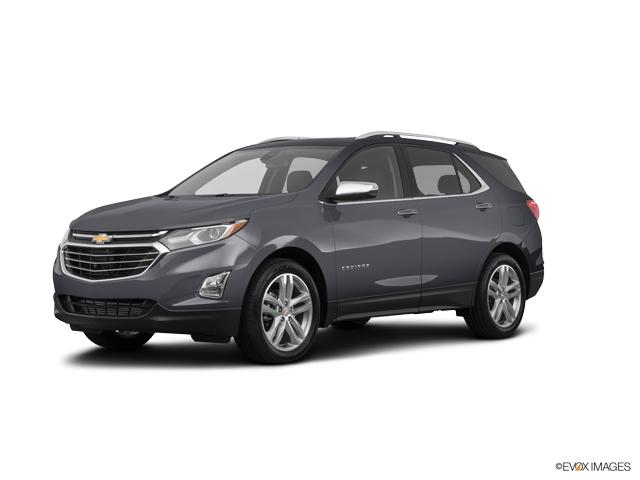 My experience was great. I needed an oil...
5
My experience was great. I needed an oil change and had some time off, I called that morning and was given an appointment for 1PM. I got there a littl...
John Z. LITTLE FERRY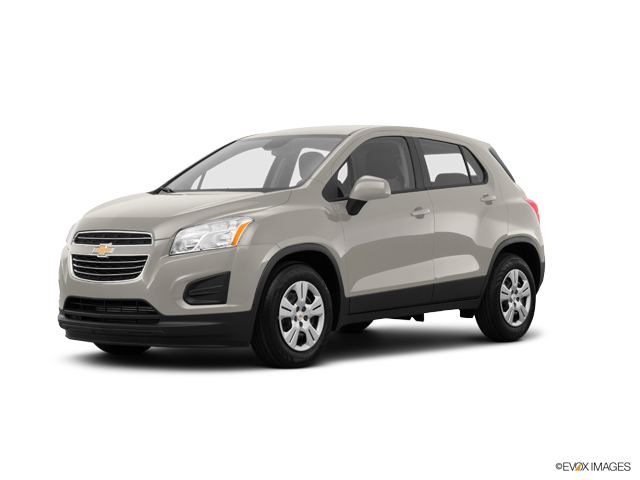 Jim was very helpful, courteous, and...
5
Jim was very helpful, courteous, and friendly. I appreciate his professionalism as well. Great job by him and the service team.
Jose M. HIGHLAND LAKES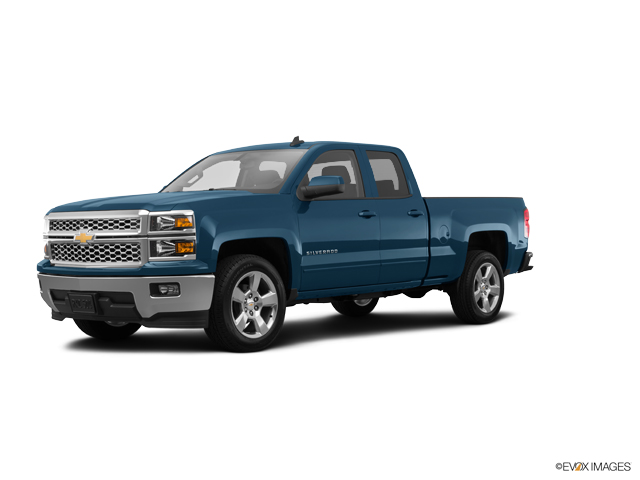 Got me in and out promptly. Courteous...
5
Got me in and out promptly. Courteous service
David G. PARAMUS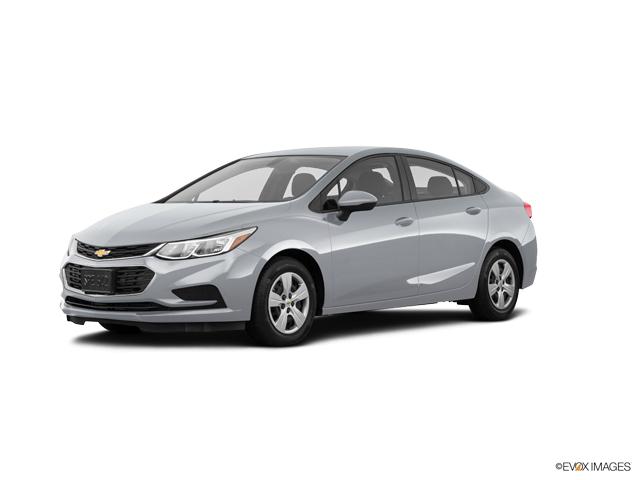 Dealership was great
Tiffany H. HO HO KUS